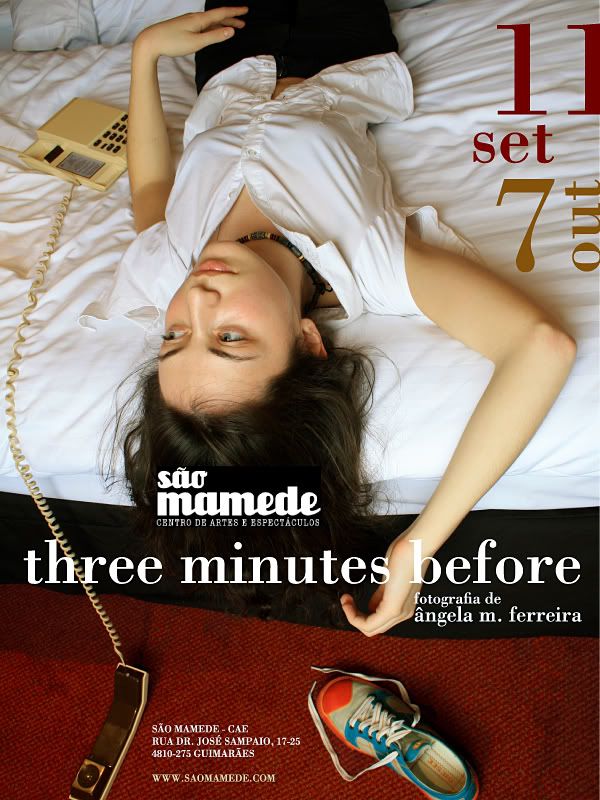 THREE MINUTES BEFORE
It's a game.
A match between what is shown and what can be well hidden, showing and offering the viewer a demand that can take you to reconsider your position as observer and subject.
In THREE MINUTES BEFORE, Angela reveals images which confuse reality and fiction narrative.
The space and time appear as if inside a bubble, in a context deeply hermetic.